Clients
Chance communications has experience representing clients in a variety of industries. Here are some brands and companies that we have represented:



The research and development team at Duke Energy monitored and managed hundreds of emerging technologies and Terry was highly instrumental in helping us capture the impact of this work for partners and employees alike. Her ability to write and convey complex, technical information to an extremely wide range of audiences was vital to the success of our publications – as was her ability to collaborate effectively with designers and engineers throughout the company. She also did a spectacular job of leading our managers, engineers and partners in planning and producing our technology exposition that involved dozens of professional speakers, more than 80 exhibitors and nearly 2,000 attendees.
Michael Crews, Director
Emerging Technologies at Duke Energy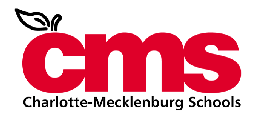 When we launched High Performance Technologies in 2002 Terry helped us create our brand, build our website and write content. Our business grew rapidly and she helped us launch a new website in 2010. Terry's skills have helped us articulate our services and increase sales. She works as an extension of our team and we depend on Chance Communications to manage our website and provide all of our news releases, case studies and sales materials.
Victor Smith, CEO
High Performance Technologies, Inc.

We needed powerful, descriptive content on our website that would complement our photo galleries and Chance Communications delivered. Terry has an amazing talent for crafting a message. She took the time to understand our business and help create our brand.
Joanna Dehart, Owner
Joanna Dehart Photography


I am very impressed with the campaign that Terry created and executed to promote care, custody and control to our policy holders. As a result of the campaign numerous clients made changes to increase their policy limits.
David Pearsall, Vice President
Business Insurers of the Carolinas
Terry, a huge thanks to you and your team for the fast turnaround on the materials for our sales meeting. The fact sheets and PowerPoint slides hit the mark and our sales team is off and running. We have several new accounts in the pipeline and these will help immensely.
Marty Chilton, Vice President – Services
High Performance Technologies, Inc.

Chance Communications is able to quickly assess what you need to market your business. We sat down with Terry, told her about the business: where we were and where we wanted to be in a year. We needed flexibility, as we are in a business that does not stay stagnant. She created the best website for us, where updates to keep the site current are made easily. She wrote our bios and succeeded in getting our services highlighted in local publications, which put us in front of new clients. The work was done quickly, efficiently, on time and under budget. She is the best!
Marcia Wood, Owner
Inside Out Designs

---